Injuries and conditions we treat
Jaw pain ( TMJ Dysfunction )
Neck pain
Cervicogenic headaches
Whiplash
Shoulder pain
Shoulder instability
Rotator cuf injury
Frozen shoulder
Lower back pain
Degenerative disc diseases
Herniated discs
Knee pain
Postural dysfunction
Osteoarthritis
Sport injuries
Sprains and Strains
Tennis elbow
Golfer's elbow
Heel and Foot pain
Plantar fasciitis
Our center
Physio M is located in the center of Muscat, 5 km from the Airport, in the penthouse of the Zain building and it offers the access to a swimming pool.
Our electro-therapy equipment, shock wave, Infrared Heaters, Celling sling, Posturomed are of German manufacturers such as Zimmer, Medizin Systeme Heuser, Spitzner, HEIDER, SVG MedizinSysteme, etc., and our gym is equipped with TechnoGym products.
About Us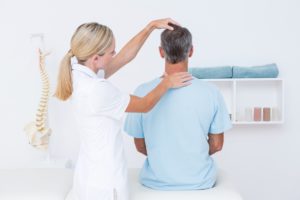 Our team of highly trained professionals uses the latest healing technologies to restore you to pain-free health, quickly and easily. We thoroughly evaluate & treat all of the contributing root factors related to your issue. This includes, but is not limited to, your work and home stressors, overall body condition, nutrition, genetic & postural habits, emotional connections and patterns that are held in your muscles.